Meet Dr. Hancock!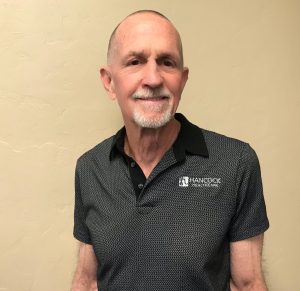 Dr. Hancock completed his first undergraduate degree in music at Northern Arizona University. His passion for music continues today as he plays guitar, trumpet, and piano. Dr. Hancock pursued his doctorate degree at Palmer College of Chiropractic in Davenport, Iowa. He has been in practice in Arizona since 1980.
Palmer College was only the beginning of Dr. Hancock's lifelong pursuit and passion for healthy living and natural healthcare awareness. He received his Master's Degree in Human Nutrition from the University of Bridgeport. Dr. Hancock received NAET allergy treatment training from Dr. Devi Nambudriprad, MD. He went on to become a Fellow of the International Academy of Medical Acupuncture. He offers needle-free acupuncture (EMI), Brimhall body scan, and cold laser treatment in his clinic. Dr. Hancock's desire to stay current and his love of learning never ends!
He does "practice what he preaches" as he is an avid runner and exercise enthusiast and loves eating "real food". His family and staff are inspired by his dedication to his patients, the public, and to further his understanding of the most current issues and trends in healthcare.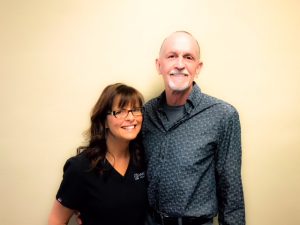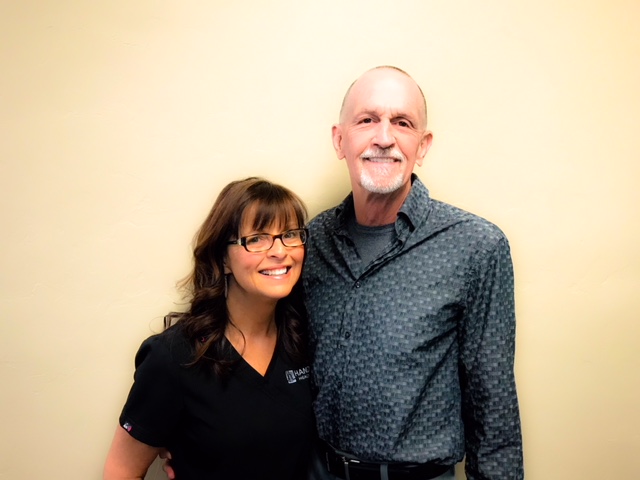 Dr. Hancock has been spreading the news of alternative healthcare via his live call-in radio show, "HealthLine" since 1987. Listen live every Saturday morning, 9:00-10:00am on KYCA1490AM or log on at KYCA.INFO and click on the archives link. It's also available in podcast form wherever podcasts are found. Dr. Hancock has treated thousands of patients with a large variety of health ailments.
When Dr. Hancock is not in his clinic, he enjoys spending time with his wife Ginger, his daughters Dawn and Heather Grace and… his friends, dogs, chickens, garden, guitar, trumpet, and keyboard! 🙂 Dr. and Ginger consider it a blessing to serve their patients, many of whom have been part of their clinic for decades. Dr. David Hancock providing healthcare in Prescott.

Professional Designations
B.S. Music, M.S. Human Nutrition, D.C., FIAMA, Brimhall Certified Physician
Education
Palmer College of Chiropractic
Bridgeport University
International Academy of Medical Acupuncture
Northern Arizona University
Glendale Community College
Professional Organizations
Active Member of Arizona Association of Chiropractic