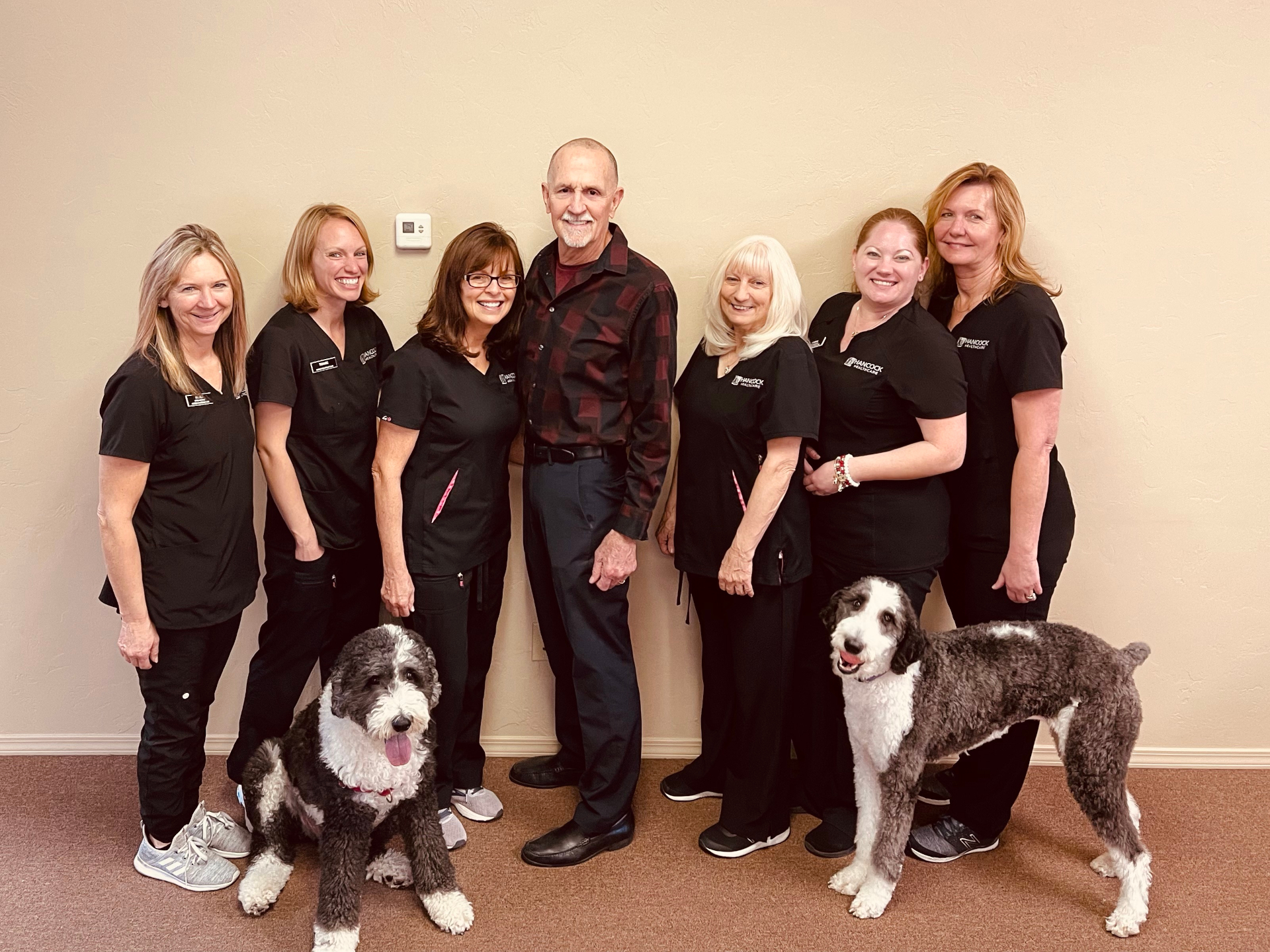 Our Philosophy in our Prescott Healthcare Clinic



Our purpose at the Hancock Healthcare Clinic is to assist our patients and community in achieving and maintaining optimal health using natural methods. We desire to offer the best Healthcare in Prescott, AZ.



Through the internet, radio and television broadcasts, newsletters, podcasts and public lectures, we strive to continually educate our patients and the community about the importance and benefits of natural health care. We offer Healthcare in Prescott, Prescott Valley, and the surrounding areas.
Listen to Dr. Hancock's live call-in radio program, HealthLine heard on KYCA 1490AM, every Saturday morning, 9:00-10:00am. Go to KYCA.INFO to listen live on your favorite device or click on the archives link to hear previous shows! HealthLine is also available as a podcast! (Listen here!)
We utilize the most advanced, effective, and comfortable…
chiropractic procedures to normalize spinal and extremity function, to reduce pain, to reduce the possibility of degeneration and decay of the joints and to improve the functioning of the nervous system
cutting-edge methods available to locate nutritional imbalances including thorough lab analysis and the finest supplements and certified therapeutic grade essential oils known to exist to correct those imbalances
allergy elimination treatment using state of the art NAET procedures
Brimhall body scan procedure to identify weak areas and address health issues as early as possible – Brimhall Certified Clinic
highly researched needle-free acupuncture treatment, utilizing Electro Meridian Imaging known as EMI 
cold laser treatment for pain
Kaufman Technique for the treatment of vertigo
Bach Flower and Stress Reduction Treatment to identify underlying emotional issues that can impact your health
We've committed ourselves to helping you achieve your health goals today and in your future. Contact us today and get your healthcare in Prescott.

Prescott Healthcare Clinic